Awards + Recognition
External awards and press coverage showcase the science and the story behind Novinium's advanced, capital-efficient, environmentally friendly methods.
Commitment to Safety
Gold Shovel Standard Certified (2017) 
The Gold Shovel Standard (GSS) recognized Novinium for "improving public safety and the integrity of vital buried infrastructure." According to GSS, excavation work damages an underground utility line every six minutes in the U.S. Novinium's rejuvenation technology protects the public and the integrity of vital buried infrastructure by allowing cable to be repaired without excavation.
Industry-Leading Culture
Top 25 Best Places to Work, Seattle Met Magazine (2013)
Seattle Met included Novinium in its annual Top 25 Places to Work lineup, recognizing our vibrant culture and diverse workforce of line workers, technicians, managers, and directors who collaborate to bring our innovative technology to utilities worldwide.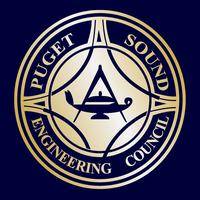 Engineering Excellence
Glen Bertini Named Industry Engineer of the Year by Puget Sound Engineering Council, 2010
Novinium's founder and CEO was nominated for this prestigious award by the Institute of Electric and Electronic Engineers (IEEE) and recognized for "his distinguished contributions in research and development to create cable injection technology, to develop the cable rejuvenation business, to achieve effective cable life enhancement methods for the power industry saving enormous quantities of resources, nationally and internationally, and for his dedication to the highest technical and ethical standards, and his continued contributions to the profession, the community, the state, and the nation."
Innovation with Impact
Top Innovators Award, Seattle Business Magazine (2010)
Seattle Business Magazine bestowed its top innovator award to Glen Bertini, noting that his inventions "have saved power utilities over $1 billion…And the savings don't end with dollars: cable rejuvenation has saved an estimated 30 million kilograms of aluminum, 7 million kilograms of copper, and 11 million kilograms of polyethylene, all of which would have been consumed in the manufacture of new replacement cables."